Business Exit Planing

Many business owners start thinking about an exit plan for their business at the very last minute. There is a lot on the line for the business owner at this point!  Visualize "breaking the tape" at the finish line of your business transition event. This is your opportunity to enjoy the hard work and efforts of the investment in your business. Business exits, successions and transitions are a process that takes time, patience and a steady hand on the tiller.
Take Control and Plan Your Exit Now!!
                               We can help you through this process
Few business owners or advisors today focus on developing multi-year "planned" exits from a business. For millions of business owners who are looking to retire or move into a new phase of life, their exits often times lack the planning that will ensure acheiving their personal goals. A proper exit strategy is essential to a well-rounded business plan. No two businesses are exactly alike. Yours requires uniques solutions that take into account your motives for the exit, your future goals and the business exit options that best fit your situation.
At Big Picture Advisors we "quarterback" the process, assemble an experienced and trusted team of advisors that can implement and turn your exit plan into a reality.
Choose from our three Business Exit Solution Options
Write an Exit Plan
We have an adage that we run our business by – "If it's not written down – it's not a contract". We all have great plans "in our heads". That doesn't count. An exit plan is something that is comprehensive and must be shared with all the stakeholders involved. Even if the business has a sole owner, there are still others that may have to know what the game plan is, including the team of advisors, family members, key employees, other partners and many others.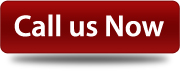 Grow Your Business to Exit
Visualize a sprinter. He crosses the finish line and his momentum carries him much further. Now put yourself in the mindset of the new owner(s). What are they looking to purchase? In most cases it is very simple – They are looking for the future cash flows that your business can generate. The past and present are indicators of where the business is heading, but the real 'spice' and value is where the growth of your business is leading to. The new owners are looking to purchase a business that is like that sprinter. When you cross the finish line (exit) they want the business momentum to continue. We can't emphasize enough how growing your business is so critical to helping you exit. It creates more exit options, greater leverage and significantly higher probability that you will be able to extract the business wealth you've created.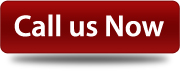 Implement an Exit Plan
With an exit plan and strategy in place, a roadmap for business growth and core development in progress you now have the leverage to exit your business with success. Implementing a successful and profitable exit will require the coordination of many individuals, both inside and outside of your company. At this stage Big Picture Advisors works as a "Head Coach" to quarterback the implementation phase, making certain that everyone is on the same page and working for the benefit of the exiting owner(s).