Do you dominant your core target marketplace? Would you even know how to measure if your have the amount of clout that you think you have or want to have? By Clout – I mean a measureable yardstick by which to guage the effectiveness of your marketing and business efforts.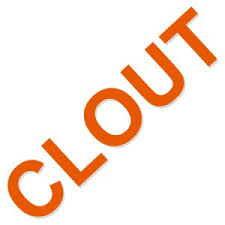 For those that have read my book Top Ten ways to Build Business Abs, you will know that two of the top ten core business abs are (a) using correct measurement techniques and  (b) knowing how and when to exit a particular business.
This post though is about a company called Klout and the clout they built for themselves by sticking to their core added value proposition. Klout is a social web startup that provides business muscle. Their business model is based about providing measurements of online influence. The company's value proposition was to provide companies with a key measurement metric (a business muscle). They developed a unique score that combined data such as the number of linkedin connections and the likelihood of a user getting retweeted on Twitter. Their mission is help people or businesses get discovered for their unique passions, products or services. Essentially – they sell a business muscle – good business measurement tools. With the run-away train effect that social media now has on almost any business, this would seem to be a great business muscle to acquire.
Now it seems that Klout has flexed some of it's own business muscle by exiting through the sale of the company to Internet Marketing firm Lithium Technologies for a reported amount of over $100Million. Some may wonder why exit at this stage. it has been reported that Klout has been struggling to create a strong enough and sustainable business model based solely on providing raw measurement information.
As an business exit plan consultant I always am looking for the time and conditions to exit when the future cash flows of the company look the brightest. That is essentially what a new owner/buyer is looking for. I don't know the specifics of the companies financials, operations or future plans, but on the surface It looks to me that Klout may be exiting at just the right time.
They are flexing their exit planning business muscle by implementing an exit plan that just may be seizing the opportunity to maximize their return on investment. Klout's core business is in measurement and not in what to do with the data. That is not their core business and without this component it may be difficult for them to sustain the long term growth potential before the technological competitive landscape changes to their disadvantage. This may just be the right time to leave it to a marketing company such as Lithium Technologies who needs the business muscle that klout has built to build more Cloout for themselves.
The lesson being that your company will only have Clout if it adheres to it's core business, one of which is knowing when and how to exit.