Host: Joel Goobich
Business Muscle talked about in this episode:  Business metrics, exit planning, business core
Terms/Concepts: Measuring your business clout, exiting a business at the right time
Podcast: Play in new window | Download
In this episode I talk briefly about a company called Klout and tell the story of their business muscles.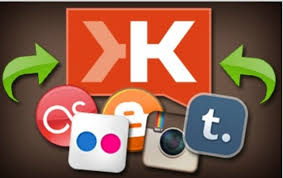 Do you dominant your core target marketplace? Would you even know how to measure if you have the amount of clout that you think you have or want to have? By clout – I mean a measurable yardstick by which to gauge the effectiveness of your marketing and business efforts.
In this episode of build business muscle I'm going to tell the story of real business world muscles in action.
In my book Top Ten ways to Build Business Abs, you will know that two core business abs are using correct measurement techniques and knowing how and when to exit a particular business.
Klout is a social web startup  that sells 'business muscle' in the form of measurements.  Their business model is based about measuring the online influence of a company and selling this data. Their value proposition is to provide companies with this key measurement metric  (business muscle) so that marketing and other business decisions can be made accordingly.
They developed a unique score that combined data such as the number of linkedin connections and the likelihood of a user getting retweeted on Twitter.
In this episode we touch upon this business muscle and how Klout has flexed it's own business muscle to execute an exit. (Business Ab #10 in the Top 10 Ways to Build Business Abs book)
The Big Picture/Business Muscle Question
Does your business have real clout in the marketplace? What yardstick do you use to measure this.
Links/Additional Reading
Klout nears Sale for over $100 Million